Cloud spotting guide
Use our cloud spotting guide and video to help identify different types of clouds in the sky.
To assist with identifying different clouds while cloud spotting we've created this useful infographic. Feel free to share and use on your own website or blog but please include a link back to the Met Office.
You can also download a printable version of the cloud spotting guide.
Click on the clouds to find out more about each cloud type: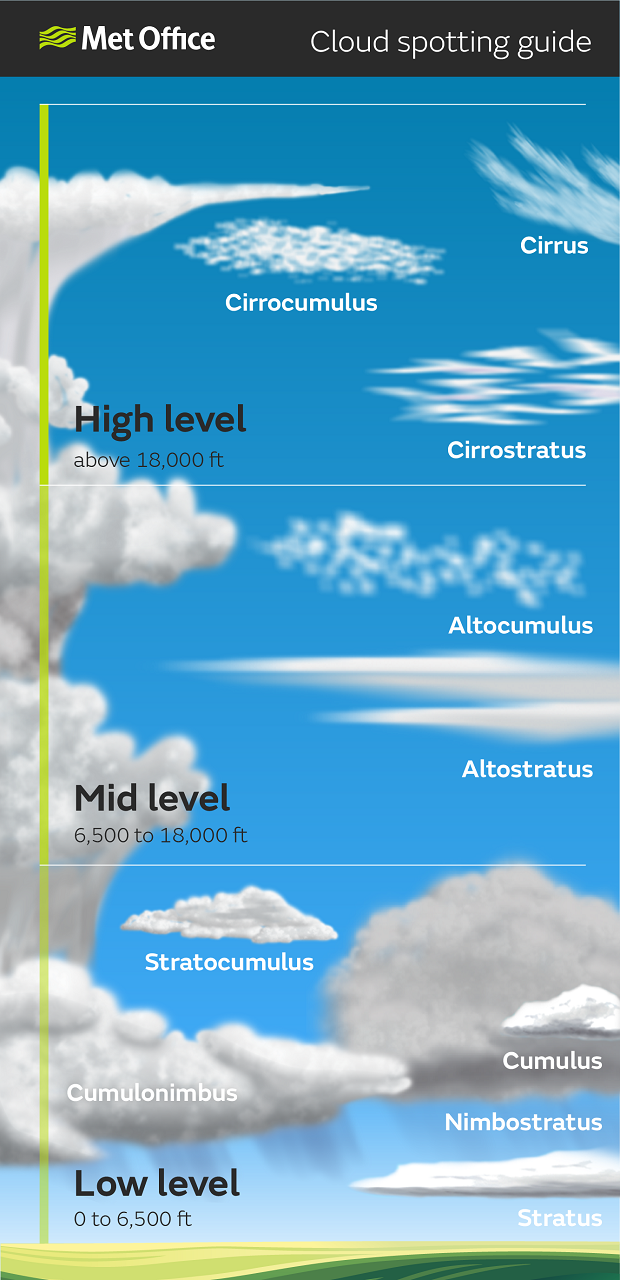 Video
We've also put together a cloud spotting video explaining how clouds form and how to tell one cloud from another.