Metop-C satellite launch gives Met Office another set of 'eyes in the sky'
Author: Press Office
10:52 (UTC) on Wed 7 Nov 2018
Today's launch of the newest EUMETSAT weather satellite continues the development of a programme which gives the UK's Met Office access to world-leading weather data from polar orbit.
The Metop-C satellite was launched from the European Space Port in Kourou, French Guiana. It completes a network of three platforms flying in a polar orbit at an altitude of 817km, which enables global observations of weather and atmospheric composition, and monitoring of ocean and land surfaces.
The first Metop satellite was launched in 2006, and Metop-B was launched in 2012. With the three satellites operating together until the planned de-orbit of Metop-A in 2022, the Met Office and other users will be able to provide the most comprehensive and reliable global numerical weather forecasting available.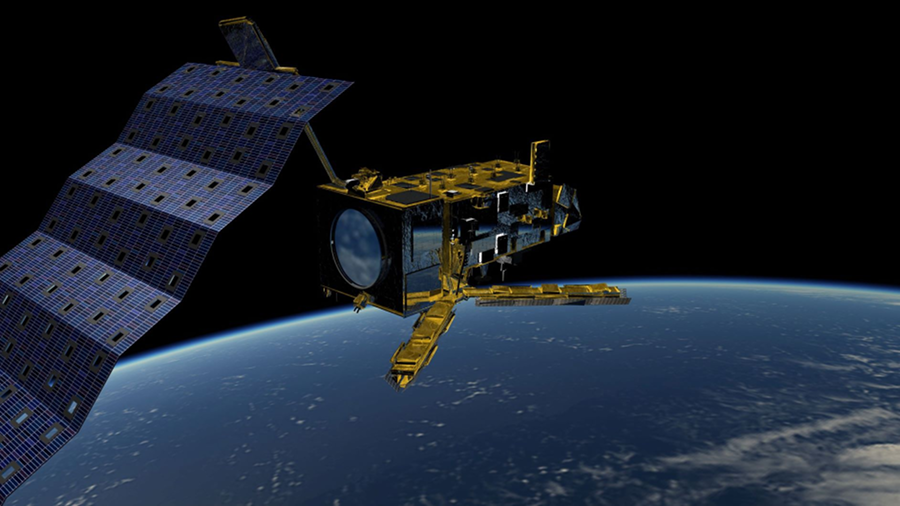 The EUMETSAT Polar System is Europe's contribution to the Initial Joint Polar System (IJPS) shared with the National Oceanic and Atmospheric Administration (NOAA) of the United States. In order to provide the best possible coverage, EUMETSAT's Metop satellites fly in the "mid-morning" polar orbit while the NOAA JPSS satellites fly in the complementary "afternoon" orbit.
Stewart Turner, Space Programme Manager for the Met Office, said: "We're delighted with the successful launch and deployment of Metop-C. The data we will receive from this network of satellites will help the Met Office continue to provide the most accurate weather forecasting, for the UK and internationally.
"More than a quarter of the accuracy of our global weather forecast is derived from Metop, so these satellites form a critical core component of our observing capability.  From 2022 the second generation of Metop satellites will be launched to continue and further enhance the provision of data.
"We'd like to congratulate our partners in EUMETSAT and ESA on the success of the launch, and look forward to continuing to work closely together on the Polar System and many other exciting projects."  
A key instrument on the satellite was built in the UK. The Microwave Humidity Sounder (MHS) is a microwave radiometer designed to scan through the atmosphere to develop a detailed picture of atmospheric humidity.
Graham Turnock, CEO UK Space Agency said: "One of the most important tools on this spacecraft is a UK made device that will allow the satellite to look down through the atmosphere to measure humidity, a critical factor in predicting the weather.
"It's a great example of how the UK expertise in Earth Observation technology and science can be leveraged through international partnerships to deliver real benefits."
Notes
EUMETSAT is a global operational satellite agency comprising of 30 member states.  The main purpose of EUMETSAT is to deliver weather and climate-related satellite data, images and products to its European National Meteorology Services.