Book announcement: Very British Weather
Author: Press Office
11:00 (UTC+1) on Thu 17 Sep 2020
The Met Office is excited to announce the launch of its new weather and climate trivia book, 'Very British Weather'.
The book explores the wisdom and wonders of weather from the experts at the UK's national weather and climate science service.
Did you know the first daily weather forecast was published in Britain in 1861? Or that we're more likely to see a white Easter than a 'White Christmas' in the UK?  And that the world's average temperature has risen by around 1°C since the Industrial Revolution?
These are just a few nuggets of weather and climate wisdom to be found in 'Very British Weather', where the Met Office takes readers on an engaging journey through the weather and climate conditions in the UK, season by season.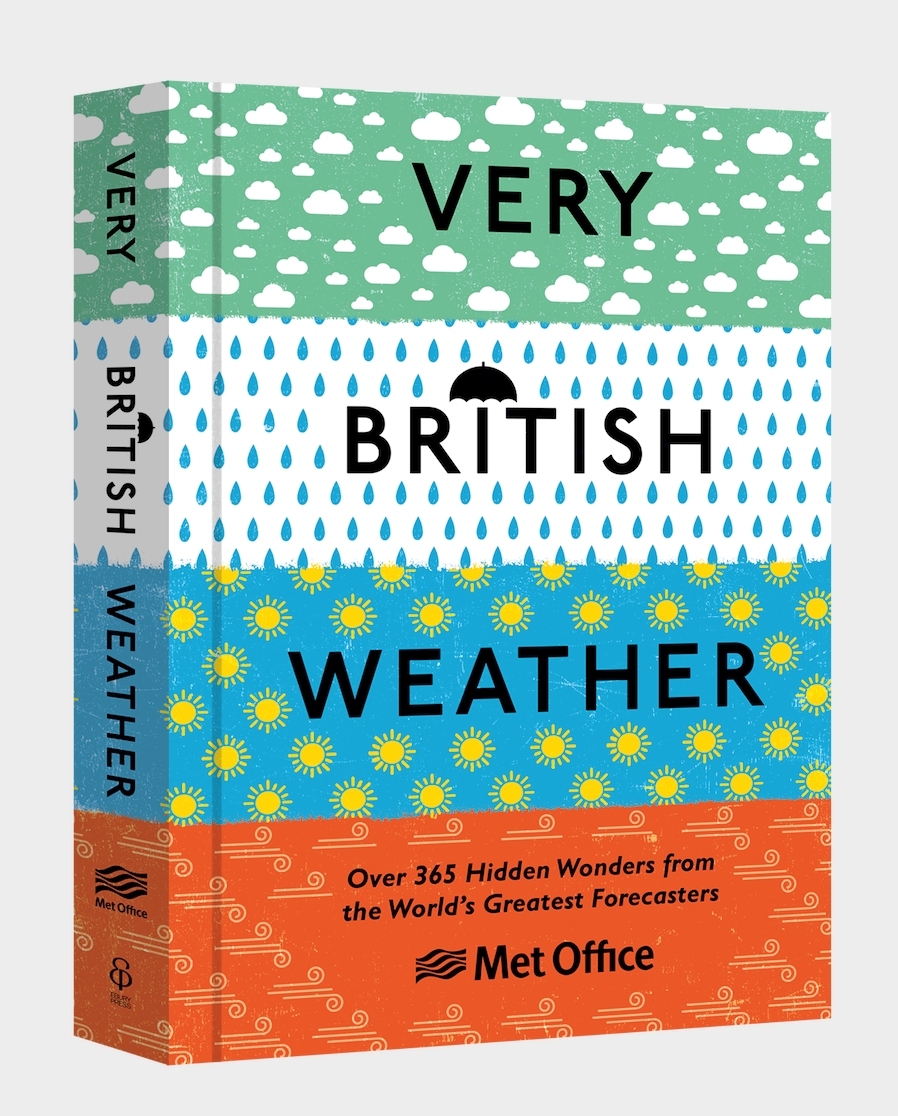 Trusted voice of weather and climate
Met Office Chief Executive Penny Endersby said: "At the Met Office we live and breathe the weather of the UK. From the first forecast by FitzRoy in 1861, to our supercomputer generated weather forecasts of the present day, our curiosity and drive to understand and better predict the British weather has helped keep people safe and allowed them to thrive. 
"We are the trusted voice of weather and climate the world over and we're delighted to share our knowledge and expertise of the weird and wonderful weather on our islands, to help you enjoy and understand our Very British Weather."
More than 365 hidden weather wonders
Whether you are a weather fan looking to add to your collection, a parent or teacher looking for ways to inspire children and students, or simply interested in learning more about the weather, 'Very British Weather' has over 365 hidden weather wonders to keep you entertained.
Emma Smith, editorial director at Ebury Press, said: "I am in awe of the meticulous research and endless enthusiasm that the Met Office have delivered to create such an entertaining, fascinating and beautiful book that will satisfy our weather-obsessed nation (and at a time when it is more important than ever to understand the climate). It's sure to delight trivia fans, weather watchers and those who want to know more about the ever-changing world outside our windows. And let's face it, we could all do with some small talk boosts this year!"
Very British Weather, published by Penguin Random House (Ebury Press), is currently available for pre-order, and will be published on Thursday 15 October 2020 available in hardback and e-book formats from stores and online.