Briefing on the Arctic sea ice minimum - September 2019
Briefing on the Arctic sea ice minimum - September 2019
Arctic sea ice minimum
Arctic sea ice extent reached its seasonal minimum of 4.15 million square km on 16th September 2019 (Figure 1), according to data from the US National Snow and Ice Data Center (NSIDC). This is the joint-2nd lowest minimum in the satellite record (Figure 2), virtually identical to that recorded in 2007 and very close also to that of 2016. It is 2.07 million square km below the 1981-2010 average and 0.77 million square km above the record low extent of 3.39 million square km, which occurred in 2012. It is very close to the long-term linear trend in September minima, which displays a decline of 0.82 million square km per decade.The very low minimum extent follows a summer which saw very fast ice melt for most of the season (following on from frequent record low ice extents during the spring). Ice extent loss was particularly rapid during July, but slowed abruptly in mid-August, possibly due to a change in wind direction causing the ice to spread out.
Figure 1. Daily Arctic sea ice extent for 2019, compared with recent years, and the 1981-2010 average with +/- 1 and 2 standard deviation intervals indicated by the shaded areas. Data are from the National Snow and Ice Data Center (NSIDC)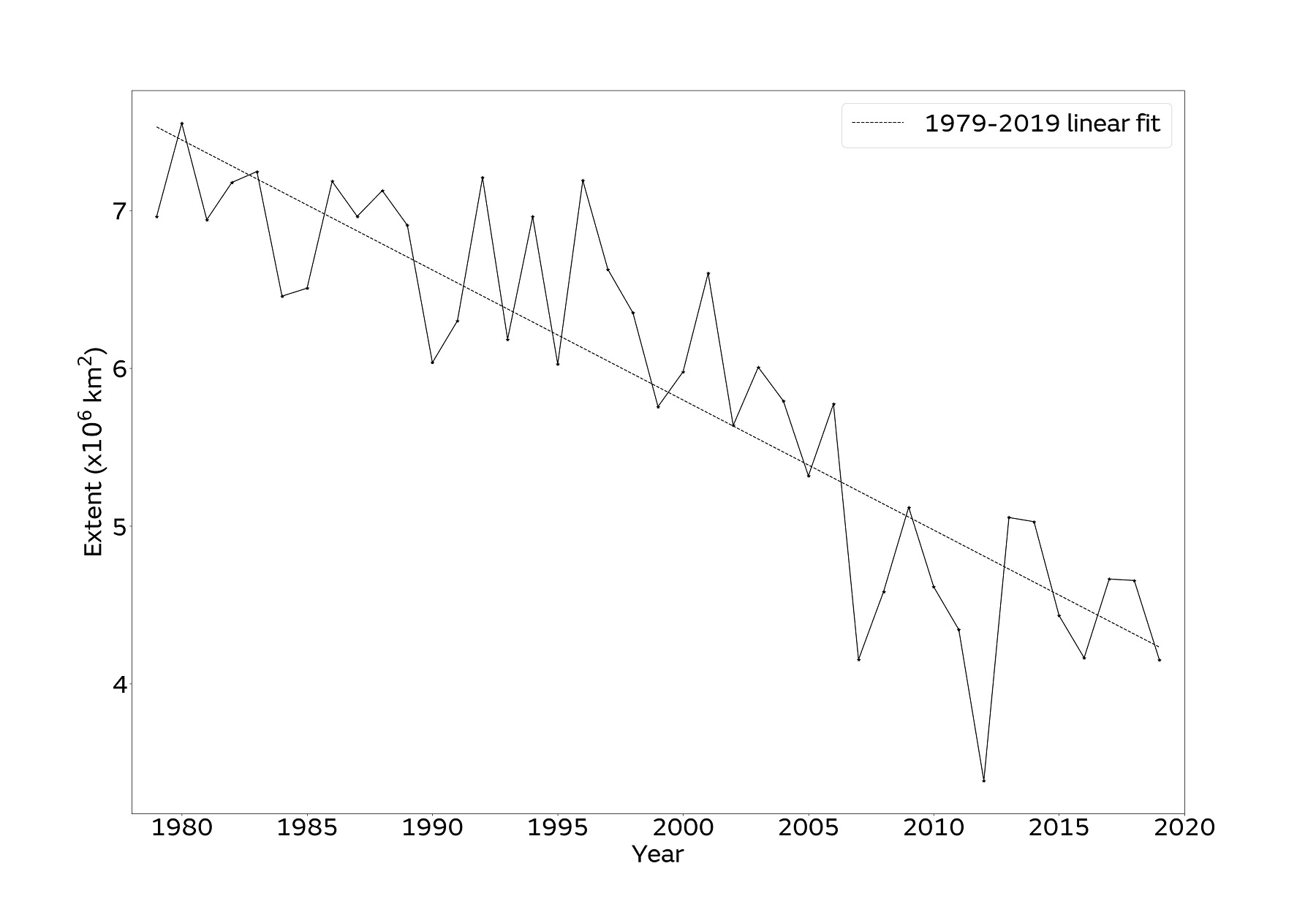 Figure 2. Arctic sea ice minima from 1979 to 2019 according to the NSIDC Sea Ice Index.
Regional conditions
Extent was well below average in all regions of the Arctic except in the Fram Strait (Figure 3). This represents a change from many recent years which have seen isolated 'tongues' of ice extending towards the Arctic Ocean coasts (for example, in September 2018 ice loss in the East Siberian Sea was muted due to this effect). It may reflect a summer of relatively varied weather patterns in the Arctic, with no single circulation pattern being dominant.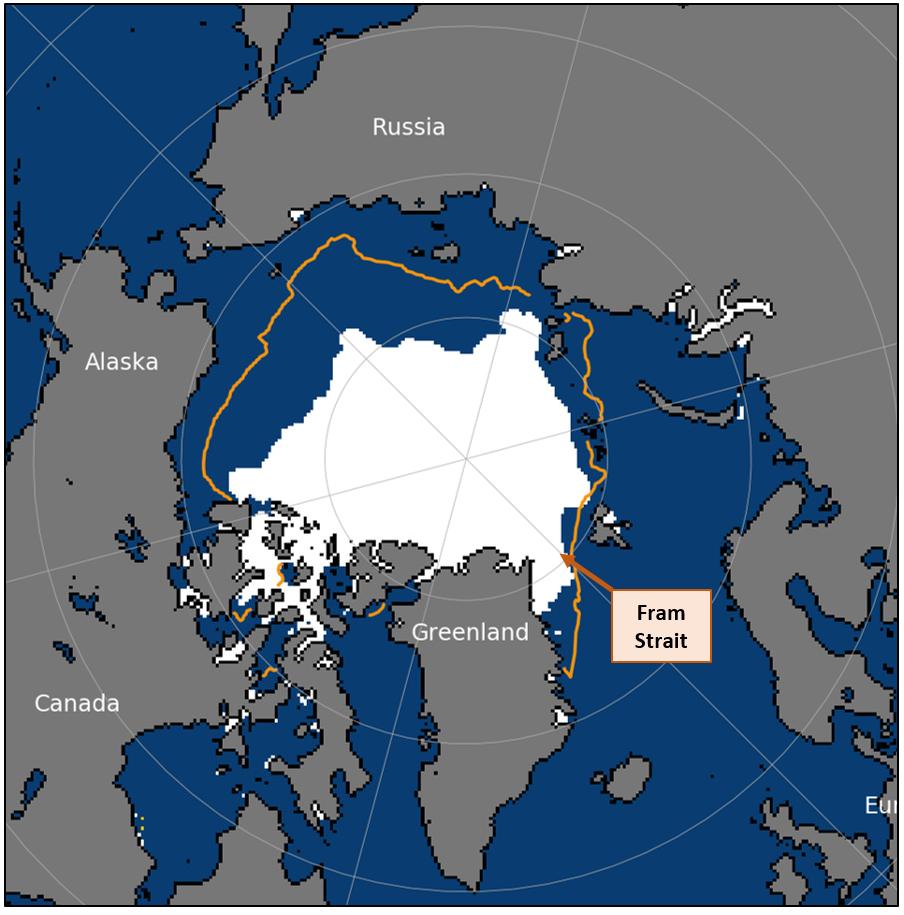 Figure 3. Minimum sea ice extent (16th September 2019), with 1981-2010 average extent for this date indicated in orange. Underlying map and data courtesy of NSIDC