Our Media Services Team
Meet the meteorologists on our Media Services Team
Alex

Burkill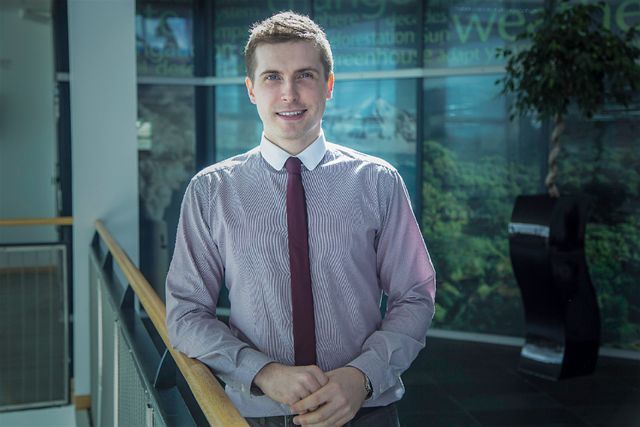 After completing degrees in both Maths and then Meteorology, Alex came to the Met Office to be trained up as a Meteorologist and has been working here for several years. He always had an interest in the weather since wanting to touch a cloud as a child, and the weather has played a big part in his life. Outside of work his main interest in Formula One, and some day hopes to be forecasting the weather for Grand Prix races all around the world.
Becky Mitchell
Becky has been a keen weather watcher since she was young, with a lifelong fascination of snow. Whilst studying Meteorology at University of East Anglia, she spent some time working for a private weather company in Sydney,  before joining the Met Office in 2013. She has since forecast for supermarkets, energy companies and aviation, including forecasting for a hot air balloon race across Europe. Outside of work, Becky has recently adopted a dog named Luna, and likes to spend time exploring the Devon countryside with her canine pal.
Craig Snell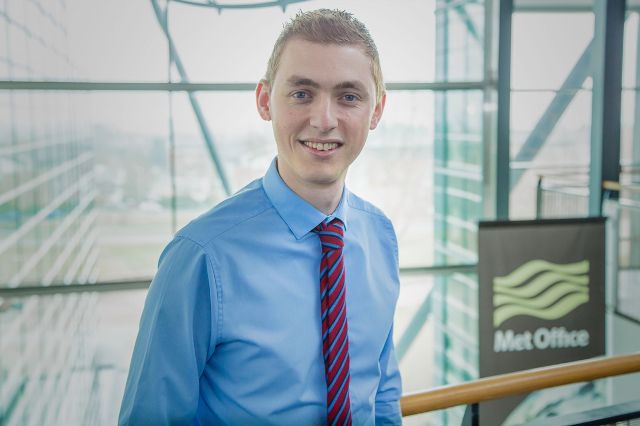 Craig has been working at the Met Office for over 8 years, here at HQ as well as a number of RAF bases across the UK and abroad, more recently working with media customers. He has always wanted to be a weather forecaster and has a particular love of thunderstorms, travelling to the USA last spring to go storm chasing. Away from the weather Craig spends time growing things in his garden and running half marathons.
Dean Hall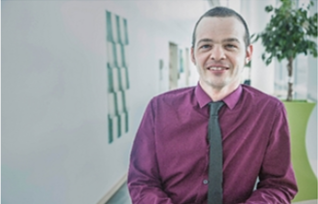 Dean has been a Meteorologist for nearly 20 years working for a private weather company before joining the Met Office in 2012. He has been working as a weather advisor for the Highways Agency, advising on any severe weather impacts across our network of roads for public safety.
In his spare time, he's a passionate birdwatcher and a keen photographer.
Ellie Creed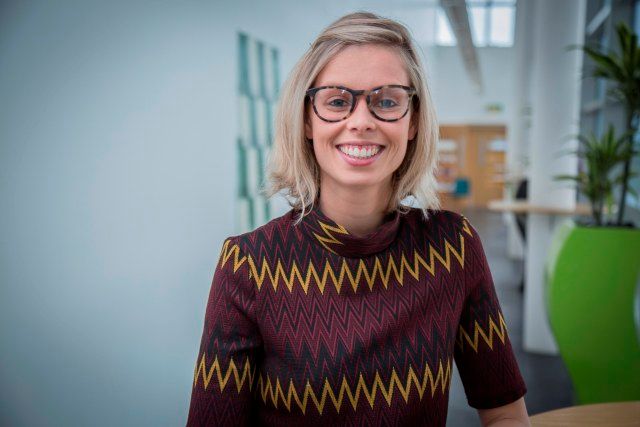 Ellie studied Environmental Science at the University of Leeds. She joined the Met Office in 2012; shortly after completing her masters degree in Applied Meteorology.
Ellie initially forecasted at RAF Coningsby, and has also enjoyed working with the RAF at a number of different locations. When she's not forecasting, Ellie likes to spend her time playing hockey.
Emma Salter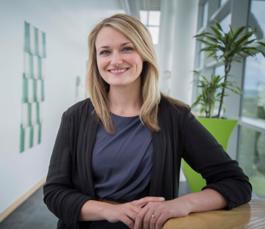 Emma joined the Met Office in 2007, originally as a climate research scientist bringing her lifelong interest in the world around her and how it works. She then started forecasting in 2010, initially for the military, which took her to many interesting places in the UK and overseas, including the Falklands and Ascension Island. Outside of work Emma loves cooking, playing and writing music and enjoys running.
Emma Sillitoe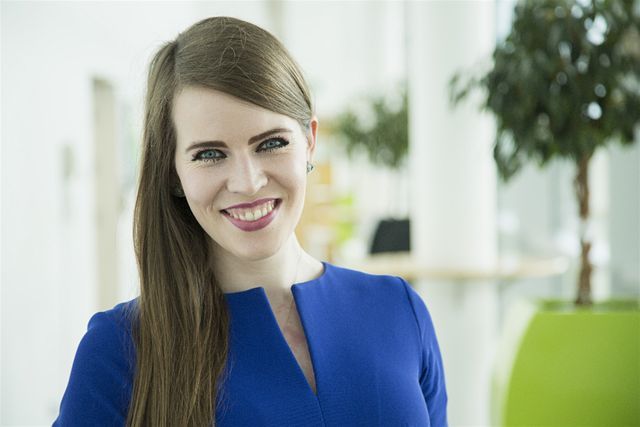 Emma joined the Met Office in 2011 after a keen interest in the weather was sparked from an early age, getting wet outside all the time at horse riding shows paved the way. She started forecasting at RAF Valley on Anglesey, and has also forecasted on both the Falklands and Ascension Island, before working in London then moving to Exeter in April 2015. Outside of work she is a keen horse rider and gym goer (as well as a keen shopper!) and aims to climb Kilimanjaro.
Greg Dewhurst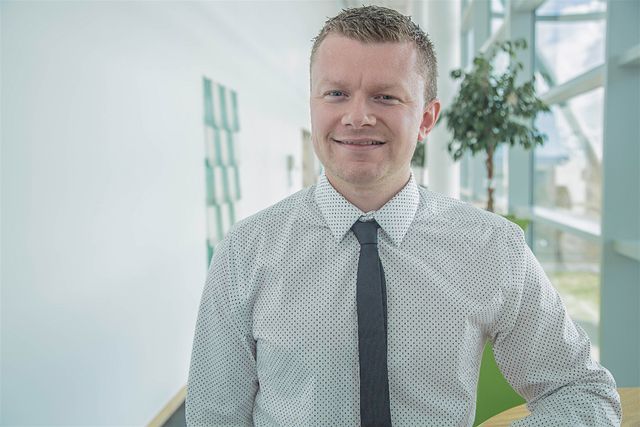 Greg has had a passion for the weather from a very young age. He joined the Met Office in 2008, working in Aviation, Commercial, Open Road, Military and Media Forecasting. He has also worked as a training coordinator for the Operations Centre in Exeter HQ. Greg is currently the social media champion for the media services team. Outside of work he enjoys going to the gym and running, where he's just completed his first marathon at Walt Disney World in Florida, dressed as an Alien from Toy Story.
Helen Roberts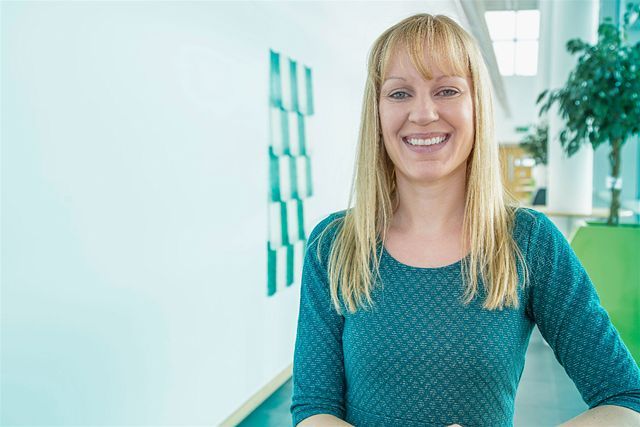 Helen has always been fascinated by the weather, particularly enjoying the spectacle of thunderstorms as a child. She studied Environmental Geoscience at Cardiff University, carrying out a dissertation in Madagascar looking at the effects of Tropical Cyclone Dera, while gaining qualifications in scuba diving and tropical habitat conservation. She has worked in many different types of forecasting, including working as a Weather Presenter for BBC Spotlight in the southwest.
John West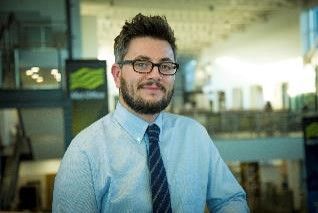 Having studied MSci in Earth Sciences at Durham University John shifted his interests from the ground to the sky and joined the Met Office in 2012. Since then he has been working at locations in both hemispheres with a variety of customers ranging from airports, the military and the media. Outside of work John loves music, watching football, and enjoys travelling to different cities trying to find "yes another!" guitar.
Luke Miall
Luke has had a passion for the weather since a young age, by recording weather observations from his own weather station located in his garden. He then went on to study Physical Geography at Aberystwyth University, graduating in 2012 before joining the Met Office in 2013 to train as a Meteorologist. Luke started his career by providing meteorological advice for military trials, mainly at QinetiQ MOD Range in Aberporth, west Wales but also occasionally in the Outer Hebrides. He worked closely with Army, RAF and Royal Navy personnel. He then went on to work alongside partners at Highways England before joining the Media Team in May 2016 and now regularly pops up on the Met Office app. Outside of work he enjoys keeping fit by walking, running and going to the gym and then undoing all the good work by cooking (and eating)!!
Marco Petagna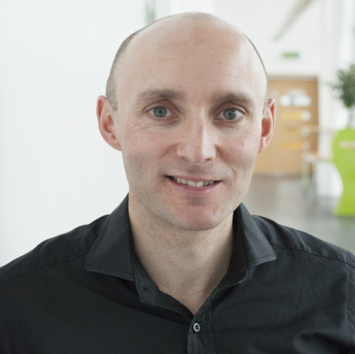 Marco has had an interest in Meteorology since visiting Lundy Island lighthouse in the 1980's to do work experience with a team of local weather forecasters. Since then he has spent time studying Meteorology at Plymouth and Reading Universities. Much of his career has involved working for the Media, especially since joining the Met Office Media team in 2000. Outside of work, Marco is a keen runner completing four London marathons and has also cycled from John O'Groats to Lands End for charity.
Mark Wilson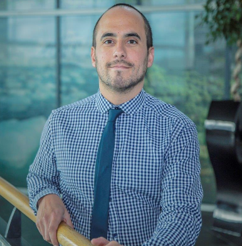 Mark had a huge interest in the weather from a young age, particularly when there was extreme weather. He completed a degree in Geography and a Masters in Applied Meteorology before joining the Met Office in 2007. He has worked with the Media Team and Press Office and has worked on a number of climate change projects in our Hadley Centre. Outside of work he enjoys playing the piano, learning Spanish and running, and has run a number of half marathons.
Martin Bowles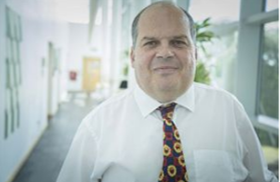 Martin graduated as an Engineer and worked for Rover cars during the 1980's, before becoming a Primary Teacher. He has lived and worked in Uganda, Tanzania, Zambia, Alderney in the Channel Islands as well as in Staffordshire and Devon. He joined the Met Office in 2013 to turn his amateur interest in Meteorology into a professional one. He has forecast for army helicopters, for civil aviation as well as supermarkets and electricity companies. He now specialises in Media forecasting and winter forecasting road gritting companies.
Matthew Box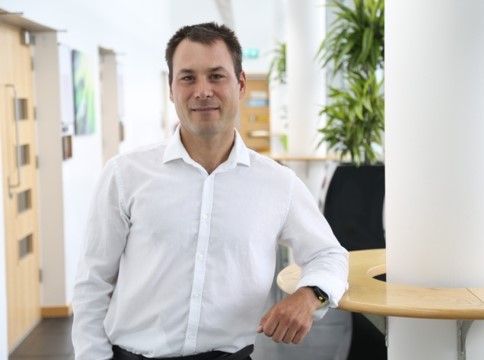 Matthew has a degree and a doctorate in the geological sciences. He joined the Met Office as a forecaster in 2012 and spent a couple of years forecasting for the U.K.'s Chinook fleet based at RAF Odiham.  Matthew stayed with aviation forecasting with his move to the Ops Centre, in 2015, when he began working on the civil aviation benches.  In the winter of 2016 Matthew detached to RAF Akrotiri, Cyprus, for six months, returning to the military forecasting environment and supporting the U.K. military's overseas operations.
Rachael West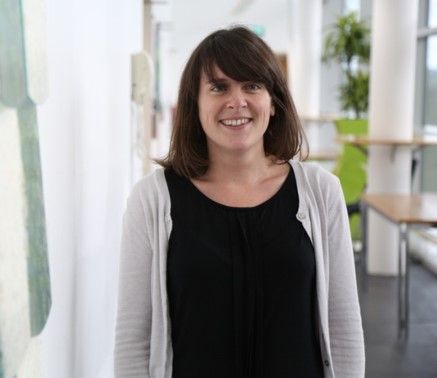 Rachael developed an interest in the weather whilst studying geography at University. She went on to study Meteorology at the University of Birmingham before joining the Met Office in 2012. She has spent time in aviation meteorology forecasting in the Falklands, Ascension Islands and Gatwick airport. Rachael started working for the Media at the BBC before joining MST in early 2017. Outside of work Rachael enjoys getting out and about in the countryside, especially at the seaside, also cooking, swimming and sewing.
Sarah Kent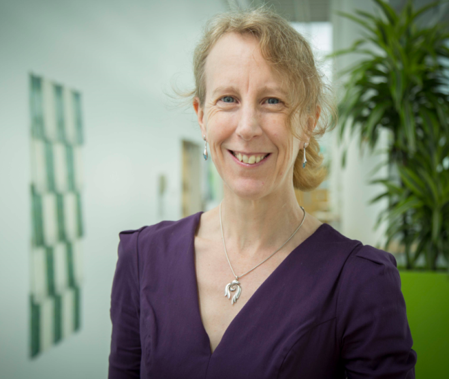 Sarah joined the Met Office in 1992 after completing her degree in Astrophysics and has over 20 years forecasting experience under her belt.  She loves forecasting in remote places, and has worked in interesting locations overseas with the Mobile Met Unit as well as spending 7 years based in the Falkland Islands. She's also spent time within the Met Office College as a training consultant, and has worked as the Exeter Operations Centre training coordinator. Away from the weather she is a shamanic practitioner, and she spends as much time as she can outdoors walking and running through the wilder parts of Devon.
Simon Partridge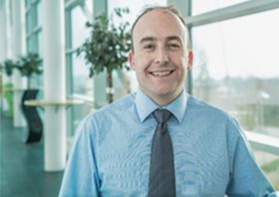 Simon has been a meteorologist for over 15 years, becoming interested in weather through surfing and checking the local forecast. He trained as a forecaster in the Royal Navy, serving as a Naval Officer for eight years – including serving in the 2003 Iraq War. He then spent six years as a primary school teacher, before joining the Met Office in 2012. He lives in Cornwall with his wife and two sons. He loves beaching, kayaking, mountain biking and spending time with his family.
Sophie Yeomans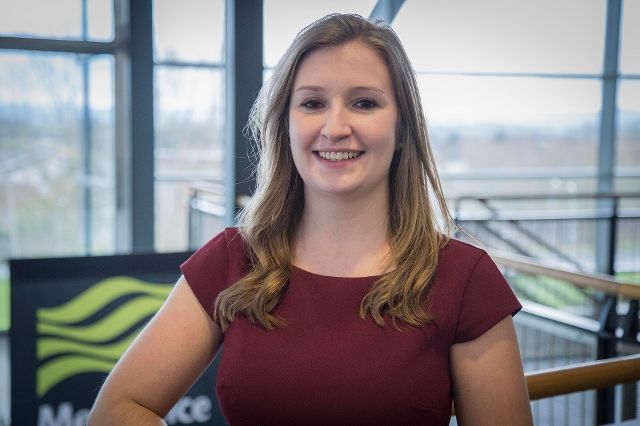 Sophie has a Masters Degree in Meteorology, and joined the Met Office in 2012. She has enjoyed working and living around the UK and the world, in places such as Ghana, Gibraltar and the Falkland Islands. Outside of work she enjoys getting outdoors, not only seeing the lovely countryside here in the UK, but also abroad as she loves seeing new cultures, eating good food and meeting all the cool animals. 
Steven Keates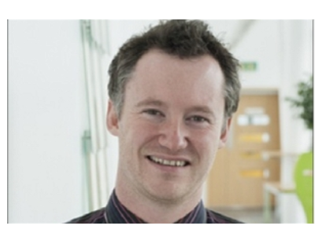 Steven has been interested in the weather since he was old enough to go outside. He says the most satisfying part of his job is communicating a complex subject into something simple that someone who is not an expert in weather forecasting can understand. In his free time he's a keen golfer, gardener and cook. He also loves to travel.