VALUE
Evaluating the Socio-Economic Benefits of the ARRCC Met Office Partnership Programme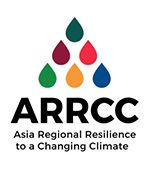 The use of weather and climate information and services can deliver enormous benefits to society by enabling organisations and individuals to make informed decisions to adapt to, and reduce the impacts of, weather and climate. However, there is still limited empirical evidence of the scope and scale of the potential benefits of weather and climate services (WCS) in the South Asia region. 

VALUE is addressing this knowledge gap by working alongside the ARRCC MOP team and regional partners as they pursue the development and implementation of WCS in the region. VALUE is pursuing different case studies throughout the ARRCC programme using a range of methodologies. Our case studies include:

•    SCIPSA – Using Social Network Analysis and stakeholder interviews, this case study will assess the benefits of using the seasonal products developed in the South Asia Seasonal Climate Outlook Forum (SASCOF) for different stakeholders across scales and sectors in Nepal. 

•    CARISSA – Following the World Food Programme (WFP) in Afghanistan, we will determine stakeholder perceptions of the benefits of using state of the art climate science to guide a national level assessment of the impacts of climate change on food security.

•    VALUE – Working alongside the Pakistan Meteorological Department (PMD) and in collaboration with the International Centre for Integrated Mountain Development (ICIMOD), we will use household surveys to determine the socio-economic benefits of PMD's agricultural advisory services for farmers in Pakistan's cotton and wheat belt. 

 Available VALUE reports:
Valuing climate services: Socio-Economic Benefit studies of weather and climate services report – October 2020
Focus group summary report: Valuing the socio-economic benefits of weather and climate services (ICCS6 conference participatory session) – February 2020 
Supported by: