Strengthening Climate Information Partnerships South Asia (SCIPSA)
Bringing together regional and national climate information providers, users and researchers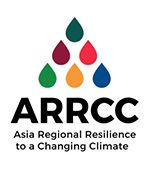 The purpose of this project was to bring together regional and national climate information providers, users and researchers to strengthen seasonal forecasting activities and advice services to vital sectors in the region.
ARRCC worked in partnership on this project with Regional Integrated Multi-Hazard Early Warning System for Africa and Asia (RIMES), Regional Climate Centre (RCC) Pune, established by the India Meteorological Department (IMD).
Reliable seasonal predictions in South Asia are of major importance to support climate resilience in the region.  In order to raise awareness on seasonal preparedness and being able to take actionable advice, SCIPSA worked in the following ways:
Regional to national platforms: Working closely with RIMES and RCC Pune to enhance the South Asia Climate Outlook Forum (SASCOF) regional platform by piloting new World Meteorological Organization (WMO) guidance on operational seasonal prediction to ensure monthly products and services become available to the national meteorological and hydrological services (NMHSs) on a regular basis. This supports the NMHSs to provide regular national and sub-national updates to the National Monsoon Forum to introduce a seamless integration of outlook information into user sectors, and to improve the regional-to-national (and vice versa) connectivity so that the outlook can be best applied to sector users.
Demonstration pilots: Engage with user departments and non-governmental organisations (NGOs) in the agriculture and water resource sector(s) through a series of planned co-development workshops to identify user-needs and develop prototype decision support systems.
Capacity development: both users and providers of climate information through training workshop and co-development activities.
Key Milestones 
September 2018 – The 13th South Asia Seasonal Climate Outlook Forum and Climate Services User Forum for the Water Sector – Reviewed the SASCOF process and identified water, agricultural needs for seasonal outlooks across the South Asia Region, and NMHS training needs for February 2019 workshop.
December 2018 – SASCOF-13 Survey results produced 
February 2019 – Foundation-Level Operational Seasonal Prediction Training workshop delivered to SASCOF country members at the Asian Institute for Technology, Bangkok.
User consultation visits:

Bangladesh and Nepal - March 2019 – Identified user requirements and identified 1-2 project ideas that the Department of Hydrology and Meteorology (DHM) in Nepal, the Bangladesh Meteorological Department (BMD), and the agricultural and irrigation sector users would like to co-develop further into prototype concepts. 
April 2019 – The 14th South Asia Seasonal Climate Outlook Forum and Climate Services User Forum for the Water Sector – Alongside the WMO, RCC Pune and RIMES, launched the WMO pilot to demonstrate good operational seasonal prediction practices based on the WMO guidance and its ten principles.
Reports
A series of seasonal forecast explainer videos were developed:
View the whole video series by following the links below:
Seasonal Forecasts Explained: Introduction - shown above
Seasonal Forecasts Explained Part 1: The underpinning science
Seasonal Forecasts Explained Part 2: Seasonal forecasts production
Seasonal Forecasts Explained Part 3: Interpreting seasonal forecast output
Seasonal Forecasts Explained Part 4: Forecast delivery and services
A transcript of all the videos can be found here.
Final report on SASCOF enhancements under the ARRCC programme - September 2022
Co-exploration and distillation workshop - September 2019
Seasonal forecasting in South Asia: A review of the current status - November 2019
Identifying user requirements in Nepal. Read a blog post on this visit here. February 2020
Training on Seasonal Prediction to Operational Services in South Asia -Workshop report and feedback. Feb/March 2021
Skill of South Asian Precipitation Forecasts in Multiple Seasonal Prediction Systems - verification report and supplementary information - April 2021
Read our impact story on enhancing the seasonal monsoon outlook here - December 2021
Read our impact story on measuring the skill of South Asian precipitation forecasts for a more accurate seasonal monsoon outlook here - December 2021
Supported by: