Great reasons to work with us
Alongside a purpose-driven, inclusive and thriving culture, we offer a highly-competitive mix of benefits and rewards, including flexible working.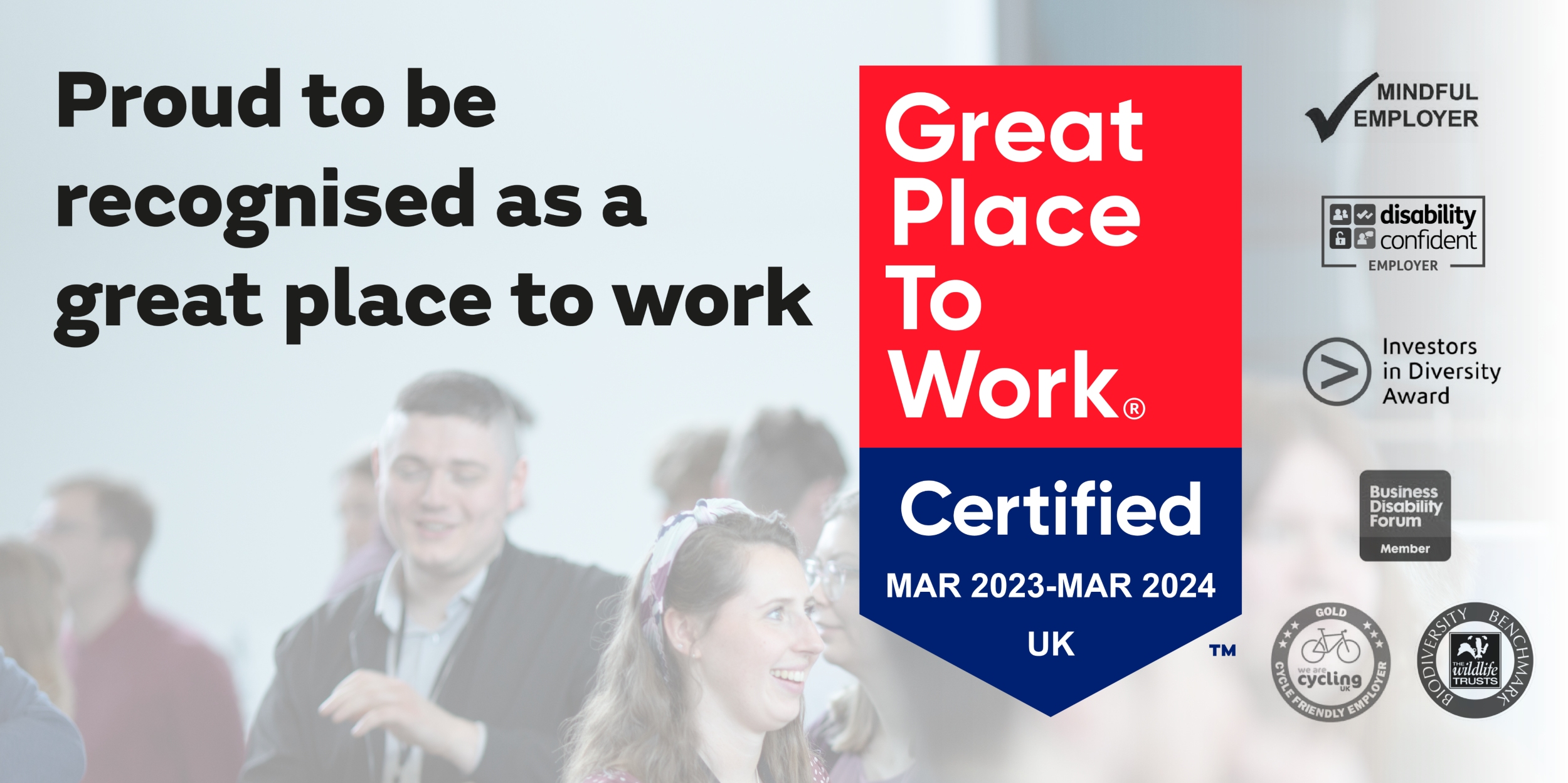 Generous holiday allowance and rewards
You will be entitled to 27.5 days (plus bank holidays) per year, rising to 32.5 days (plus bank holidays) after 5 years. There is also the option to buy or sell up to 5 days per year. We'll also do what we can to accommodate time off for volunteering or personal reasons.  
Your total reward package includes your basic salary, potential corporate bonus, instant reward scheme, as well as employer pension contributions.  
You'll automatically qualify to join the Civil Service Alpha pension scheme, which is recognised as one of the most generous occupational pensions available.

Inclusivity, flexibility and homeworking 
We'll be as adaptable as we can to make things work for you, and will do our best to agree a working pattern that suits you. This could include flexible working arrangements such as job shares, term-time arrangements, compressed hours and flexitime. In addition, there is some flexibility on working location for many roles. You're also entitled to maternity, paternity, adoption or shared parental leave when needed.  
We encourage applications from neurodiverse candidates, those returning to work after a career break, or those with caring responsibilities for whom full time working isn't ideal. 
Everyday benefits
Our cycle to work scheme can help towards the purchase of a bicycle and equipment for healthy, low carbon travel. 
You can make savings through our healthcare plans, discounts on retail shopping, gym membership and sports and social organisations. We also have free parking and hot drinks at our Exeter site. 

Personal support and career development
Our Employee Assistance Programme is a free independent and confidential 24/7 employee support service providing expert advice and compassionate guidance to help you deal with personal and professional problems that could be affecting your home life or work life, health and general wellbeing.   
We will also invest in your learning and development throughout your career here to help you to reach your potential. Building development opportunities in everyone's work is one of our core values, whether they are in an entry-level or management position. We will encourage you to set aside time regularly for formal learning, as well as supporting you to learn from one-another and especially through doing day-to-day tasks.