How we achieve our purpose
We need excellent people and culture to deliver exceptional science, technology and operations to achieve extraordinary impact and benefit. This enables us to help people make better decisions to stay safe and thrive.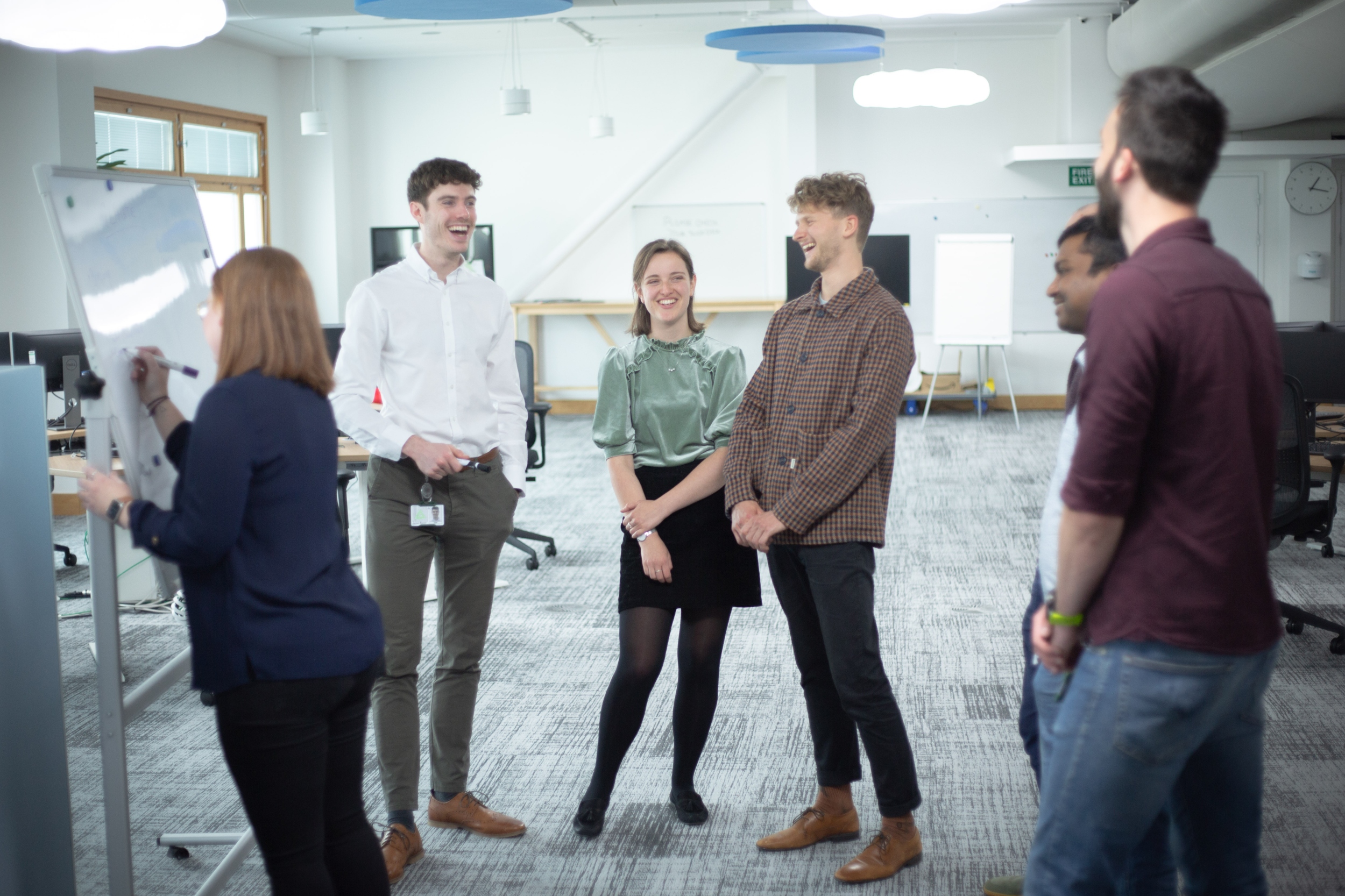 Excellent people and culture
Our people are at the heart of the Met Office. We have some of the best people in their field working for us, helping us deliver our purpose every single day and pushing us to achieve our vision. In return we invest in our people and culture to make the Met Office a great place to work for all.
Whatever your profession, we know that Met Office people want to be the best they can. We support and encourage professional development across all roles, with a dedicated team responsible for assisting our people to develop their personal, professional and corporate effectiveness. With your manager you will have regular, ongoing performance reviews and development discussions, so you can talk about any training or progression opportunities to develop your career further. We also provide financial support with subscriptions to professional bodies and study allowances for some business-related qualifications. We support employees who act as coaches, mentors and champions for various organisations and charities.
We actively support health and wellbeing in the workplace, because we want all our employees to be able to thrive, develop and work to the best of their abilities. This includes a commitment to positive mental health in the workplace, having a gym with 24/7 access to support our shift workers, encouraging cycling to work, and having a range of sports and social groups. We have an Employee Assistance Programme and a Mental Health First Aider team to support staff members and managers.
We are committed to providing a working culture that actively values difference and unlocks the potential of a diverse workforce, with various Equality, Diversity and Inclusion networks to support our people. We are a Disability Confident, Mindful Employer, hold an Athena Swan Bronze award for our work on gender equality, and have a level 2 quality mark awarded by the Department of Work and Pensions for our positive commitment to the employment, retention, training and career development of disabled employees. We also achieved an Investors in Diversity award in October 2021.

Exceptional science, technology and operations
We have been experts by nature for more than 160 years, proving ourselves to be a major national asset and a part of the critical national infrastructure. We have demonstrated our desire to protect lives since the beginning in 1854, when our founder Robert Fitzroy developed the first weather forecasts to save mariners at sea. Since then, we have maintained our world-leading, accurate forecasts to help our customers stay safe and thrive. And although we're proud of our rich history, we are committed to constant innovation.
Weather and climate science and services have never been more important than they are now. The risks from high-impact weather events, and how they might change in our changing climate, rank high in many national and corporate risk registers. Better forecasts, with longer lead times, tailored to impacts help to minimise the damage and realise the opportunities.
At the same time, enabling technology is changing at an ever-increasing pace: novel supercomputers promise enormous power if harnessed effectively; public sector cloud-based technology offers profoundly new ways of analysing data; and data sciences and artificial intelligence are already leading to huge new insights.
We will continue to embrace new technologies that will improve our ability to support our weather and climate scientists and operational meteorologists to produce forecasts to help people stay safe and thrive.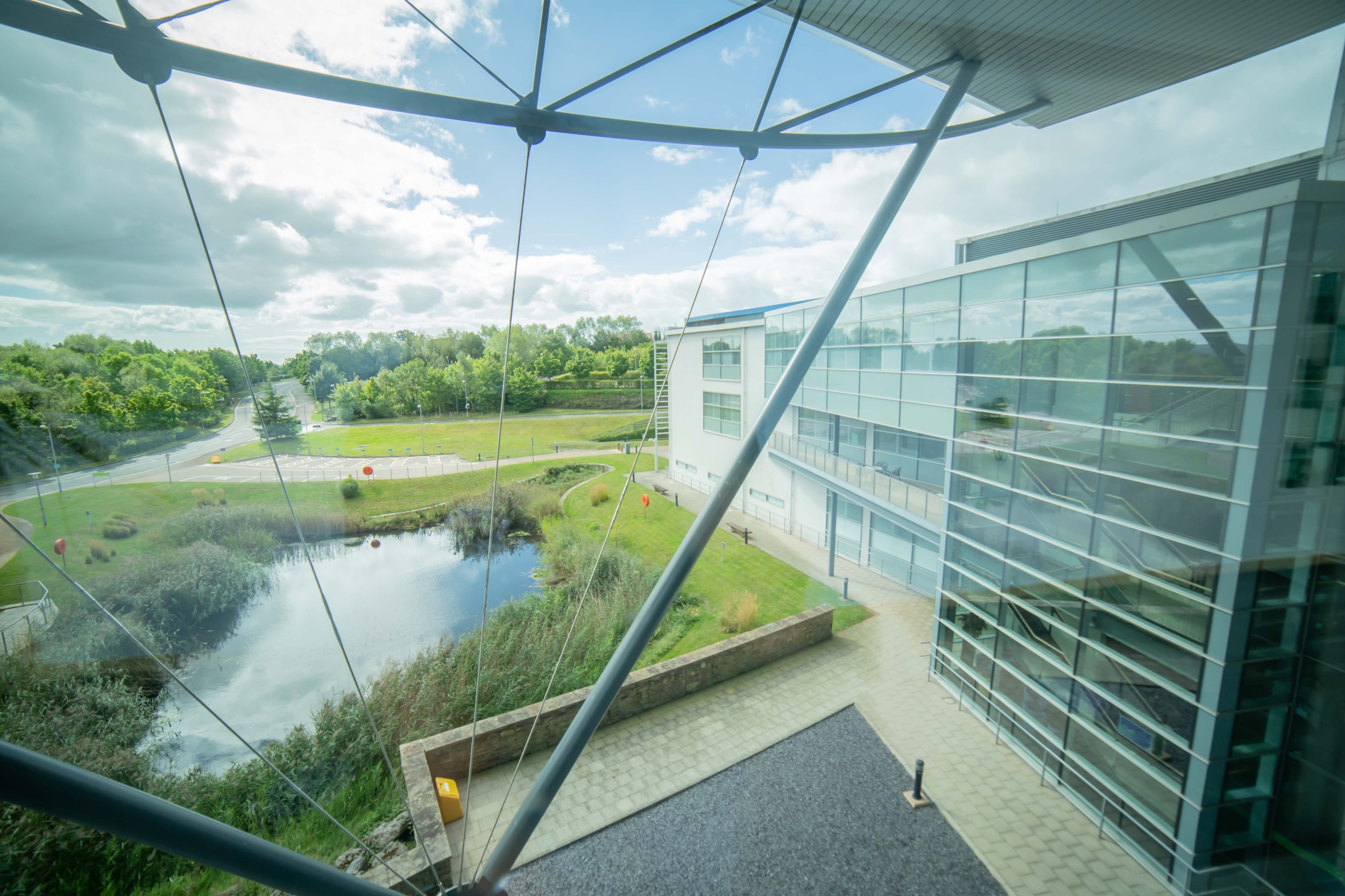 Extraordinary impact and benefit
To make a difference we focus on everything we can do to deliver greater benefit and impact to our customers. This means getting our essential weather and climate data in the hands of those who need it. We recognise that we need both technology and processes to enable others, as well as our own experts, to discover, interact and access our data easily, maximising its value and benefit.
But it isn't all about data. Our weather and climate experts have a pivotal role in analysing and interpreting our data to inform the 3,000 forecasts we deliver every day to help people make better decisions to stay safe and thrive. We are committed to ensuring our services continue to make a real difference and deliver extraordinary impact and benefit to people throughout the globe.
As a leading contributor to United Nations climate research, we know first-hand how greenhouse gas emissions are affecting our climate. We're truly a force for good in everything we do, including contributing to world understanding of climate change. We are constantly looking for ways to minimise the environmental impacts of our operations and strive to meet sustainability objectives which include targets on energy consumption, staff business travel, waste, recycling and water consumption.
Find out more information about sustainability at the Met Office.