A great workplace
Situated within landscaped parkland on the edge of Exeter, our iconic glass-fronted headquarters have been home to our critical weather services and world-leading climate science since 2003.
But what makes our HQ a great workplace, and how does it help us to achieve our purpose of helping people make better decisions to stay safe and thrive?

Why we relocated to Exeter
In 2003 we relocated from several sites in Bracknell to state-of-the-art premises in Exeter, because we wanted to improve the effectiveness of our operations and develop new products and services.
We chose Exeter for various reasons including the quality of life, local labour market and land prices. The move was complex due to the need to move systems, including sensitive supercomputer equipment, without interruption to our 24/7 service to customers.

What's great about our workplace
Our HQ has a centrepiece 'street' running through the building, connecting a series of floorplates and balconies, which are adapted to suit modern ways of working. This includes various team collaboration areas and spaces for quieter working.
It also features our world-leading Met Office Hadley Centre for Climate Science and Services, and our supercomputing system which is one of the most powerful dedicated to weather and climate science.
Additionally, we have international conference centre facilities and the National Meteorological Library and Archive.
Our workplace and its facilities equip our staff to provide vital weather and climate services for government, businesses, emergency responders and the public.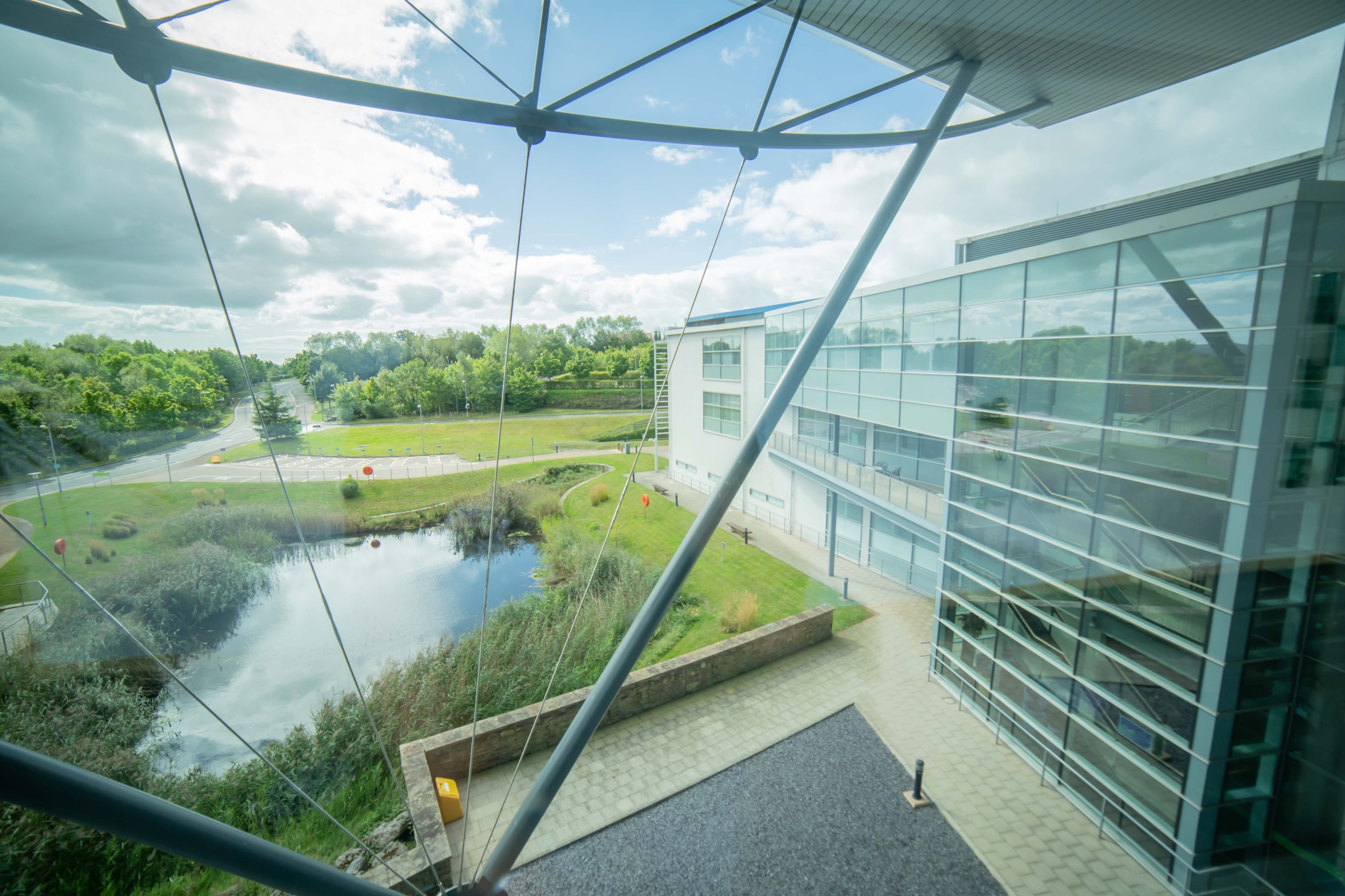 How our workplace is supporting our Net Zero journey
Our workplace is helping us on our journey to achieving Net Zero emissions by 2030. We operate an Environmental Management System, designed to help us manage our environmental impacts, which is certified to the internationally recognised standard of excellence.
We use a fan-assisted ventilation system to heat and cool our headquarters, which provides low carbon emissions and is low cost, and water used in our cooling systems is recycled to flush the toilets. We have a solar panel system, which generates 221,000 kilowatt hours of electricity per year and saves us around 116 tonnes of carbon per year. We also recently upgraded and improved the efficiency of our boilers to further reduce our carbon footprint.  Additionally, we will install new high-efficiency lighting systems, which will also help us move closer to Net Zero.
We have an excellent waste management system, supported by local authorities, with less than 1% of our waste going to landfill. We recycle more than 80% of our waste, and most of the rest is recovered for use on local farms and to generate electricity. We encourage sustainable staff business travel, and we continue to explore new ways of minimising the environmental impacts of our operations.
As an organisation that works with the natural environment, we recognise the importance of protecting and enhancing biodiversity by providing suitable and sustainable refuge for local wildlife. We have more than 400 different species of plant, animal and insect at our sites, including within our wildflower meadow. We were the first public sector body to be awarded the prestigious Wildlife Trusts' Biodiversity Benchmark Award.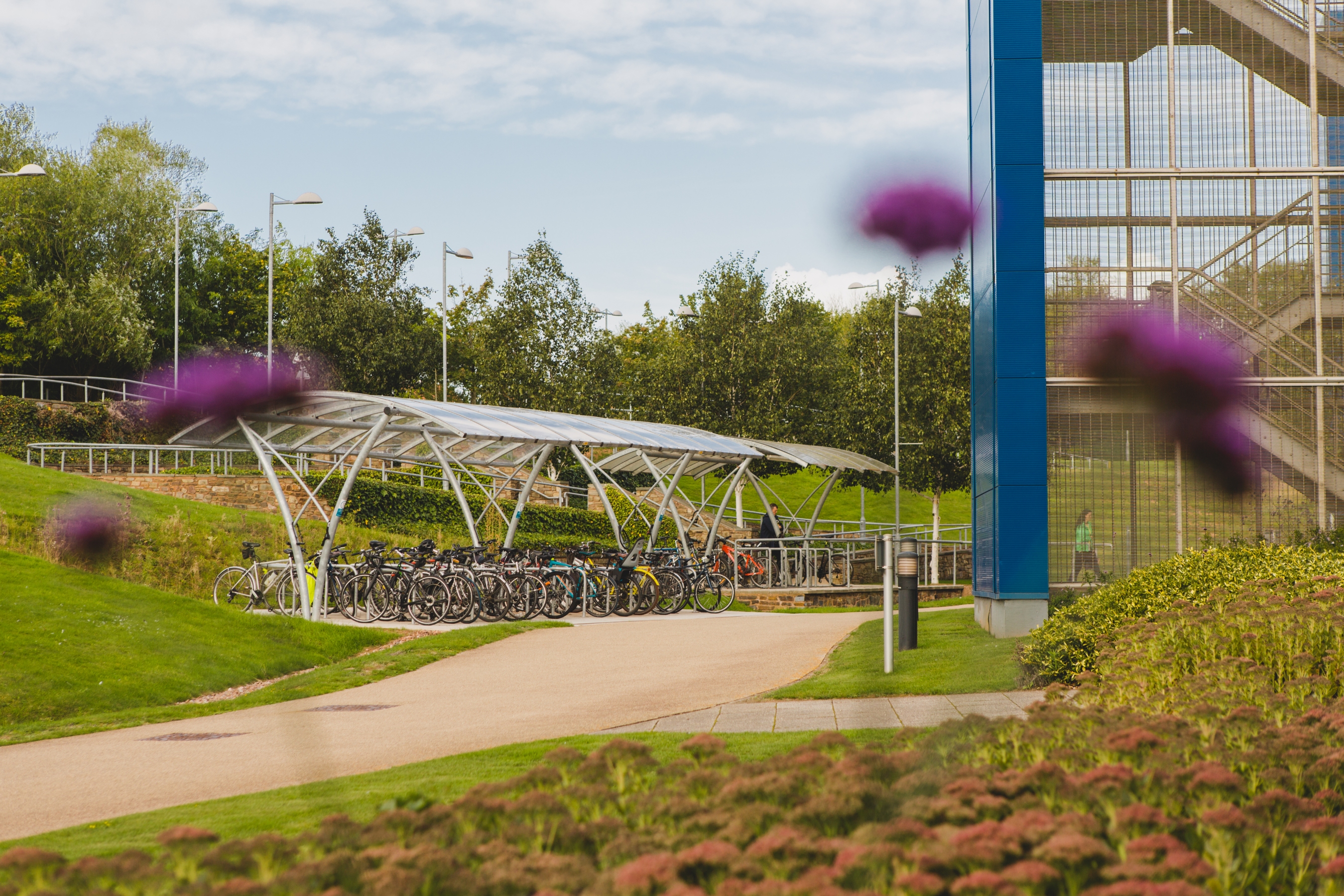 How we created a 'well-building'
We are committed to making sure our workplace is a positive, safe and healthy environment. This is because we want all our employees to be able to thrive, develop and work to the best of their abilities. We actively support health and wellbeing in the workplace by having a gym with 24/7 access to support shift workers, encouraging cycling to work, and having a range of sports and social groups.
We signed the Mindful Employer charter in 2014, which means we are committed to positive mental health in the workplace. We have an Employee Assistance Programme to support those who may be experiencing issues, and we have a Mental Health First Aider team whose members are available to provide information and signposting for staff and managers.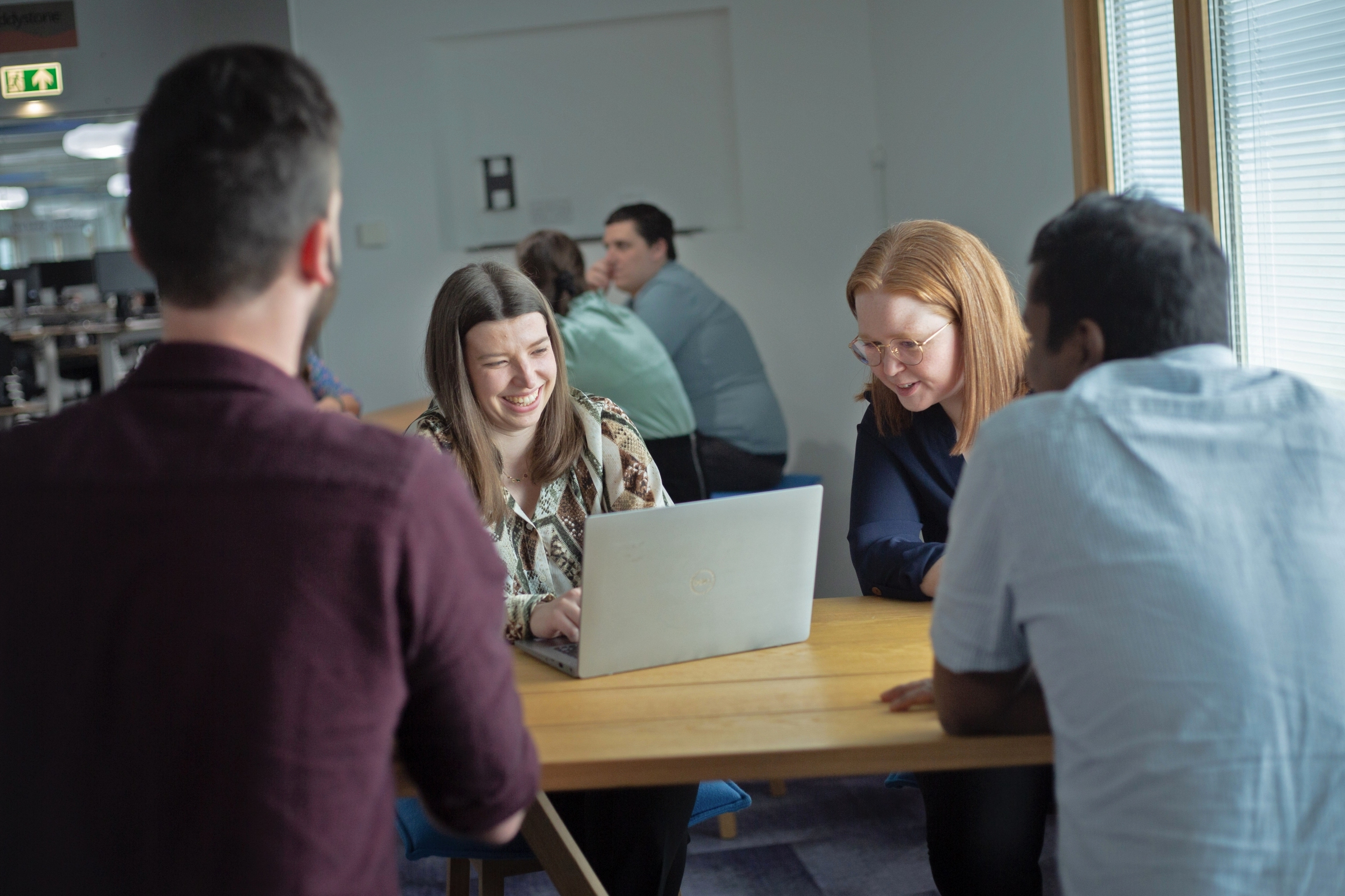 Embracing hybrid working
The majority of our 2,000 staff are based at Exeter, with the rest operating from around 60 locations in the UK, including a Marine Centre of Excellence in Aberdeen and at Heathrow Airport as well as in global locations, such as Gibraltar, the Falkland Islands and even Antarctica.
Since the start of the Covid-19 pandemic in March 2020, we have adopted different ways of working, including supporting many staff to work both in the office and remotely. By embracing a hybrid approach to our working lives, we have been able to boost the wellbeing of many existing staff and attract new people from a wider geographical area. This means we are creating a happier and more diverse workforce who can reach their full potential, delivering extraordinary impact and benefit across the globe.